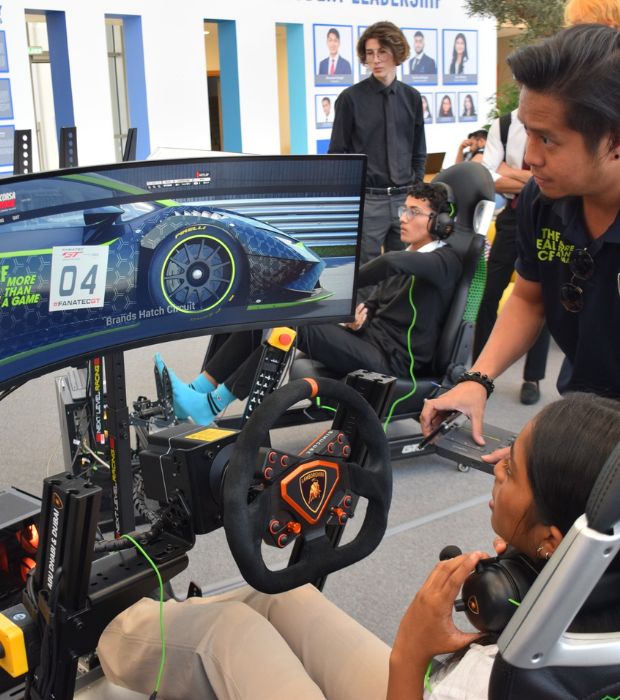 The Real Race programme from Automobili Lamborghini
Seventeen Secondary students entered the The Real Race programme from Automobili Lamborghini this week with some great qualifying times! The activity, rolled-out with two high-tech simulators, aims to scout the best racing drivers in the UAE.
The programme, supported by Lamborghini Abu Dhabi & Dubai dealers is touring 11 schools in two weeks. "This has been a great positive E-sports event and we hope this will be the start of something promising between GEMS and Lamborghini," says Head of Post-16 and Assistant Principal, Matthew James. "This could open up really exciting opportunities in the future for things like BTEC in E-Sports.
"The best lap performers will be invited to Abu Dhabi and Dubai Lamborghini showrooms to discuss the qualifying first and second rounds with the top three semi-finalists winning a trip to Nürburgring, Germany to discuss the finals at an international level." Ideally we are looking for students who have experience or ambition of karting, F1 or simulator racing," says Lamborghini Abdu Dhabi and Dubai Event Coordinator, Roberta Giardini.