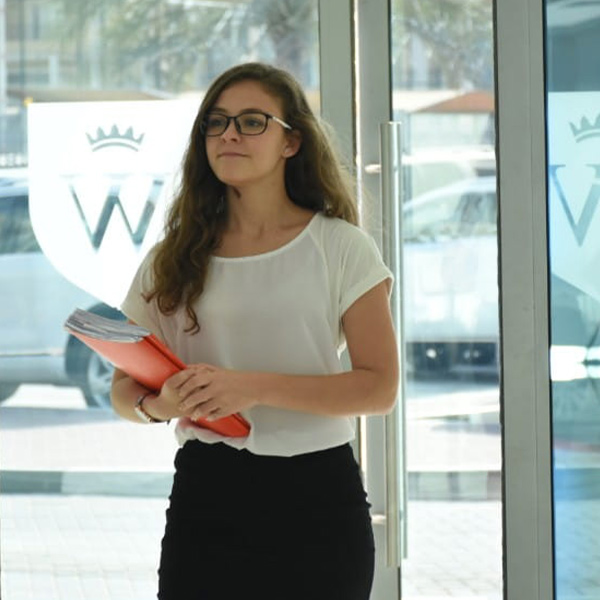 Academic Excellence
Celebrating and Rewarding success
The staff at the Academy are incredibly proud of all the students who worked hard and deserve these fabulous results.
The results summary is as follows:
International Baccalaureate
"GEMS Wellington Academy - Silicon Oasis offers massive congratulations to our IBDP students, who received their results this year. The upheaval and change that this cohort have endured is unprecedented in the 50-plus years since the launch of this qualification. That they have weathered this and emerged with such a fine set of grades is testament to them, their teachers and their parents. We are extremely proud of all of them, and know they have great futures ahead of them from their time with us."
- Sarah O'Regan, Principal/CEO, GEMS Wellington Academy - Silicon Oasis
2023 Results
IB: 93% pass rate / 32.6 average point score
A-Level: 97% pass rate / 41% A*- B
BTEC: 100% pass rate / 33% D*D*D* / 63% at least one distinction
Pass rate 32.6 point average

Pass rate 30% of students received 3D

Exceptional results
'2023 was another fantastic year at GEMS WSO for our Post-16 students. We are beyond proud of their achievements and are excited to send them off to universities across the world. From 40+ IBDP points to A* at A-level and distinctions at BTEC, we are delighted to have been able to witness so much hard work earn so much success this year!"
-Mr Matthew James, Head of Post 16, GEMS Wellington Academy - Silicon OASIS
Universities across the world
WSO students have been accepted into some of the world's top universities including:
University of Cambridge
University of Oxford
Kings College London
University of Manchester
Loughborough University
Edinburgh University
University of California Berkley
Yale University
New York University
University of Toronto
University of Groningen
University of Amsterdam
Lancaster University
UCLA
Able to connect through the GEMS Alumni App, all WSO students are able to tap into the experiences of WSO Graduates across the world.
GCSE Results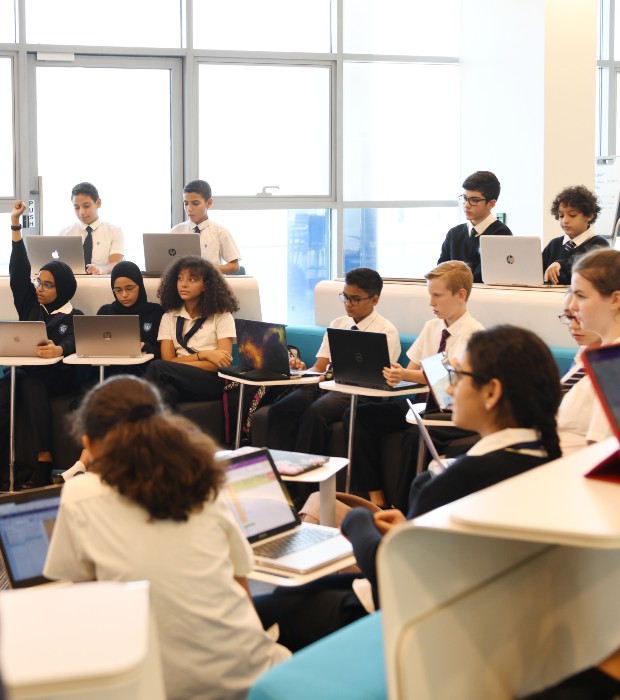 2023
42% of students achieved top grades of 9-7(A*-A)

90% of entries resulted in grades 9-4(A*-C)
"We are all proud of the accomplishments our students have achieved in their GCSE results this year. This set of results is due to the hard work, dedication and commitment that has been show by the students working towards their examinations. We wish all our students the best of luck as they embark on the next chapter of their WSO story in Post-16".
2022
Everybody at WSO is so incredibly proud of this group of students, who have succeeded so well irrespective of the challenges that we all know they have had to face. This set of results are a testament to their hard work and focus, the loving support of their families, and the diligent guidance of their teachers and all staff here at WSO.
It's always a special and uplifting day, to see students receive the key to the next phase of the educational journey, and we are most proud of the fact that almost all of these students are choosing to continue this journey with us. Whether taking A Levels, IBDP, BTECS or one of our bespoke programs, there is a path for every one of them here, and we are excited to help them continue to write their own stories and realise their ambitions.
48.4% of students achieved top grades of 9-7 (A*-A) and 116 out of 171 students scored at least one 8,9 or A* grade

92% of entries resulted in grades 9-4 (A*-C)
2021
57% of all the grades achieved were higher than an A or higher than a 7, and 118 of our 167 students scored at least one 8, 9 or A* grade.
71% of students achieved

at least

one grade 8, 9 or A*
71% of English grades, 80% of Maths grades and 83% of Science grades exceeded the individual targets for each student.
We had 100% pass rate at Level 2 BTEC, with 33% of students achieving a distinction.
This set of GCSE results comes at a momentous time in our WSO journey with the celebration of our 10 year anniversary. All of our GCSE and BTEC students should be exceptionally proud of not only their GCSE results, but also of all their achievements here at WSO. We wish all graduating students the very best of luck in Post 16.