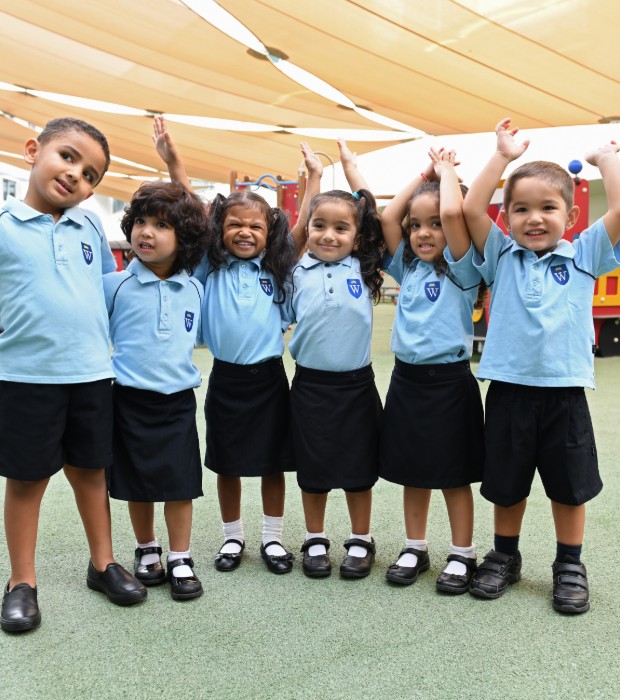 Pastoral System
Our fantastic Pastoral System
Children learn best when their school environment is safe, inclusive and welcoming. At the Academy, we have an outstanding culture of mutual respect between students, staff and parents. Our ethos is built around a core set of shared values and embedded through a strong and very supportive pastoral system. Modelling positive behaviour, setting and expecting exceptionally high standards, and celebrating equality and diversity are at the core of the Academy.
Our House system ensures that students are placed into one of our four Houses representing the colours of the UAE flag: Emerald, Ruby, Diamond or Onyx. Each House is led by a Head of House in both the Primary and Secondary Phases. Class Teachers (Primary phase) and Form Tutors (Secondary phase) take the time to get to know and understand each student in great depth and detail, and always support and inspire the best in them. Students attend a weekly House Assembly that reinforces the sense of family and belonging within the Academy.
We run a wide range of inter-house competitions, projects and events and students are encouraged to earn points for their House through good attendance, excellent behaviour and positive contributions to Academy life, as well as generating healthy competition between Houses and character-building. An innovative pastoral curriculum underpins the House system with an emphasis on active citizenship, student leadership and exploring important issues such as e-Safety and healthy lifestyles.