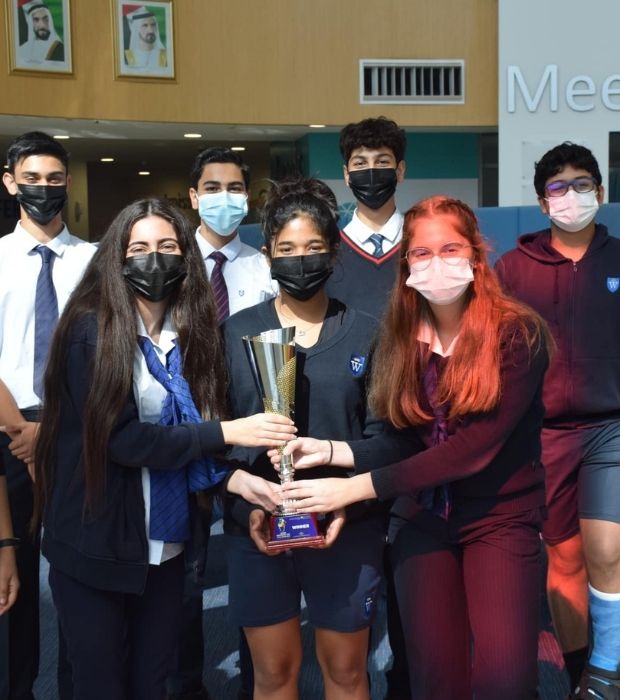 Congratulations to 'Team Password' for winning this year's DEWA Business Cup Challenge 2021
Five WSO teams (32 students) took part in the DEWA Business Cup competition, which brings together students from across the UAE, to review and implement real-life business plans, analyse crucial business situations and present a case to an academic and professional panel.
Students also got the opportunity to work as part of a team, in a competitive environment, using their critical-thinking and problem-solving skills and business acumen.
This year's challenge focused on Internet of Things and its use in businesses.
Congratulations to Team Passwords for winning this year's DEWA Business Cup Challenge 2021 competition!
The team was made up of seven Year 10 students, Krishna Murthi, Sara Al-Qaisi, Amraa Animon, Abdel Rahman Alattar, Aya Ballout Ballout, Blake Eshan Alutwela and Abdullah Alsabbah.
They made the finals and won the event, which is organised by Curtin University Dubai in partnership with DEWA.
A huge well done to third place winners, Team Ring Masters, made up of Year 12 students, Syeda Rameen Alam, Maisoon Yousef, Asude Gokcan, Jerusha Thomas, Janice Joemon and Aleena Thomas.