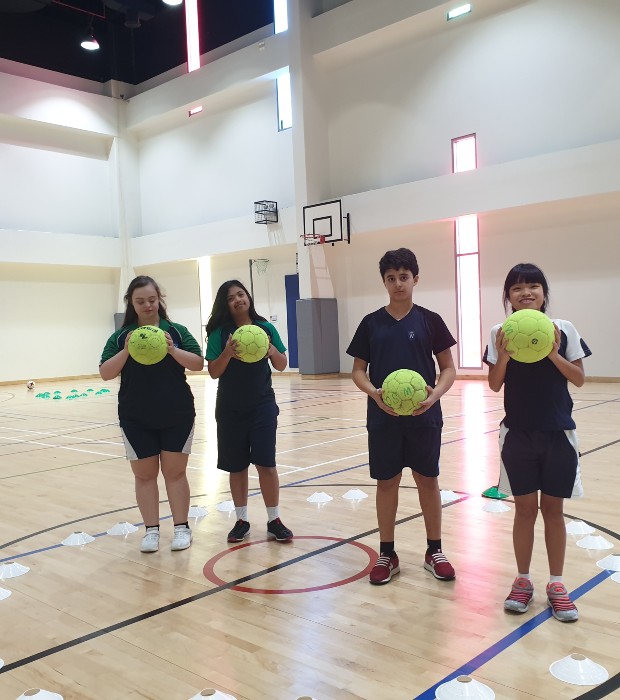 Unified Sports
In 2019, our school became the first educational establishment in the Middle East to achieve the Unified Champion School status. An accolade that promotes inclusion via recognising whole school engagement, youth leadership, and unified sports opportunities.

Unified Sports joins people with and without intellectual disabilities on the same team. It was inspired by a simple principle: training together and playing together is a quick path to friendship and understanding.
In Unified Sports, teams are made up of people of similar age and ability. It makes practices more fun and games more challenging and exciting for all. Unified Sports activities run throughout the school year with the support of an adult coach and can include opportunities for recreation, competition, and development.

Unified Sports can provide a way to break down barriers and promote inclusion. It helps reduce stigma and discrimination and changes the attitude of sports custodians in schools, who have the power to permit or deny children the right to take part in physical activity.

WSO students participate in Unified Athletics, Badminton, Basketball, Football, Fitness, Leadership, and Multi-Sport activities. Every year, our staff and students star in the setup and delivery of the Dubai School Games: Unified Games.