Enrichment
Activities for students from Year 1 to Year 13.
The Academy operates a unique Enrichment Programme – one which provides every student with broader and deeper learning experiences within the whole curriculum. We do not believe in the term "extra-curricular" – we believe that every child should have access to a range of self-selected learning experiences from within creative, action and service-based options as a central part of their curriculum. Our Enrichment Programme takes place during the day, and not at the end, and is enjoyed by every student.
The Enrichment Programme allows students to further demonstrate the skills they need to thrive in the C21st - personal development, creativity, innovation, entrepreneurship, leadership, and the real skills for future study and employment.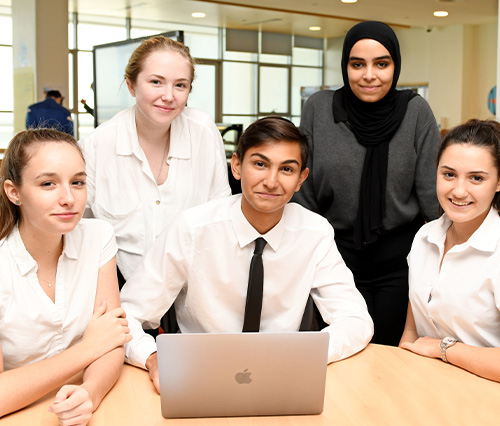 Leadership Skills
When people meet our students, they often tell us about how confident and articulate they are. That's because our students access a spectrum of leadership experiences from an early age. We are developing the leaders of tomorrow.
Students are encouraged to be independent learners from the first day of school, supported to undertake roles of responsibility and encouraged to be active global citizens. All our learning activities are designed to enable students to "think globally and act locally". Social enterprise and community is at the heart of everything we do, and the Academy links with many external agencies in order for students to participate, problem solve and invent in real world settings.
Our Student Ambassadors, led by the Head Boy and Head Girl, initiate a wide range of student led projects across all phases ensuring that they have a real voice in the way the Academy develops. Students take on roles in a number of key areas including pastoral, charity, events, sports and digital development. The Enrichment Programme offers further leadership opportunities for all students with activities including Model United Nations, the World Scholar's Cup, debating and TedX.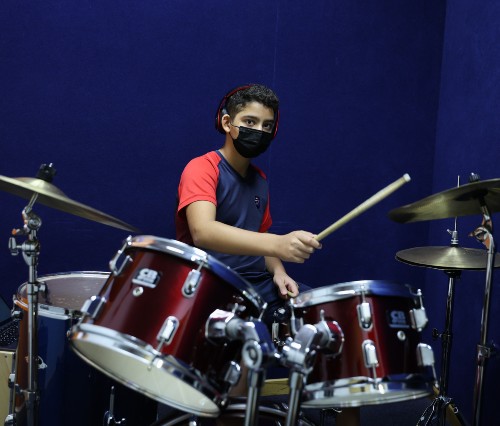 Performing & Creative Arts
When our students step on stage, you will see them fully immersed in the whole spectrum of performing arts: dance, theatre, performance, music. We nurture energetic creativity and value the Performing and Creative Arts as a critical learning tool that helps develop well-rounded individuals and encourages skills that are vital for success in later life.
Our world-class Performing Arts provision offers extended opportunities through the curriculum, Enrichment Programmes and our partnerships with world renowned specialists; 'UDO Dance Academy' and 'Arts Education'. Our Elite Performing Arts Academy recognises and nurtures exceptional talent from the earliest stages. From regular musical theatre performances to concert recitals, musical instrument lessons, dance shows and plays, there really is something for everybody – from beginners to world championship dancers and performers.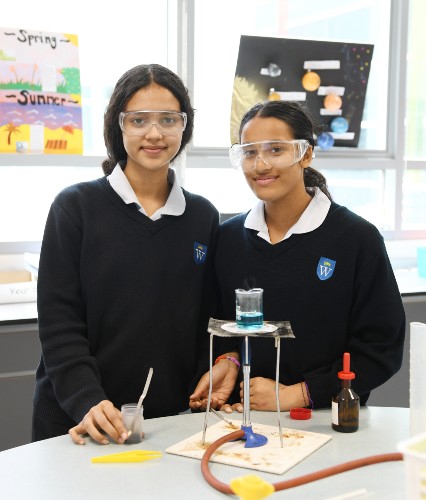 Innovation, Science & Digital Technology
Technology and Science inspire students to think and form questions based on what they see and learn. At WSO, we use different pedagogical approaches in order to enhance and enrich the learning experiences of our students. We use technology to move beyond the classroom walls and transform education with new e-skills development. We are developing the digital innovators and technology experts of tomorrow.
Blended learning is central to our curriculum, and as part of the Enrichment Programme all students can extend their skills even further. Students learn about Robotics, coding and programming. They can gain qualifications for the real world through the Microsoft Academy and even apply their combined knowledge of science and technology to develop new Formula 1 cars! The learning doesn't stop there; every year our students have the unique opportunity to visit the USA to undertake a week of astronaut training at the NASA Space Camp.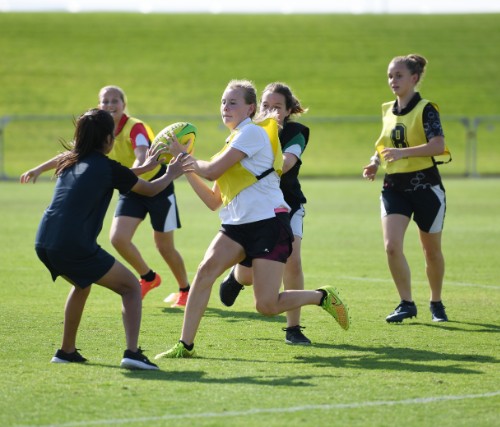 Sports & Adventures
Team sports, individual sports and adventures provide memories that will last for a lifetime.
At WSO, we pride ourselves on our mission to promote healthy lifestyles to all our students. Our Sports provision and facilities are outstanding and alongside the vast array of sports on offer as part of the curriculum there are a wide range of Enrichment options open to all students. WSO sports squads excel in identifying and developing talent and we have a number of students who perform at both national and international level. The option to receive more specialist sports coaching is provided through the GEMS Sports Academy for students in Key Stages 4 and 5. We are now uniquely placed having been awarded runner-up as "Best Sports School provider in Dubai".
WSO offers plenty of opportunity for outdoor adventures and off-site learning activities. From our unique outdoor learning area in the Foundation Stage where children discover and learn through play and practical activities, to our regular 'Ecoventure' trips for Primary and Secondary students, there is always something exciting happening! Our Enrichment Programme includes many off-site activities that allow students to develop additional skills such as skiing lessons, golf lessons, sailing and horse riding.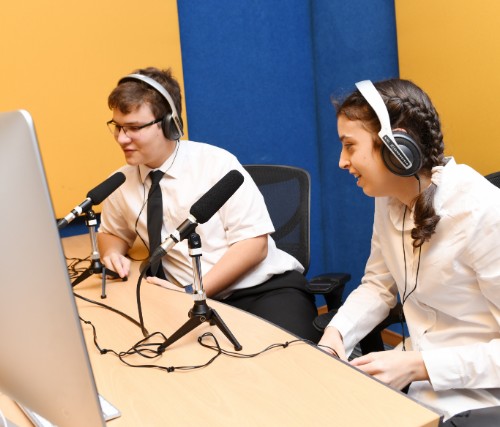 Languages & Culture
At WSO, we value and celebrate diversity through our curriculum, Enrichment Programme and through the many special events that we hold each year. The highlight is our International Day where parents, teachers and students come together as a community to showcase their own cultural heritage promoting a sense of pride, empathy and tolerance.
The opportunities to learn different languages throughout the Academy are numerous and prepares students for the international nature of their Diploma or Career-related Programme at Post 16. Every student must follow a language, which adds significant depth and breadth to their world-readiness.