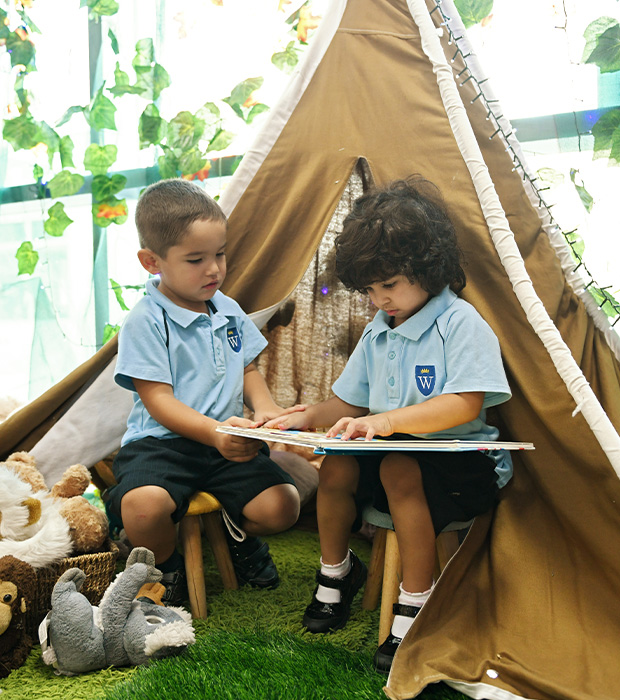 'Little Falcons' After School Care
Dear Foundation Stage Community,
We are aware that the last few months have been very challenging for parents and families, therefore we are excited to announce that we are now offering free after school care. Please read the information below carefully if this is something that would support your family. We hope our 'Little Falcons Program' will support your family.
Who can access the after school care?

We are pleased to offer this free provision for families who experience difficulties collecting their children at the end of the academic day or when they are finishing school at different times. We want to assist all families with genuine logistical difficulties, so we expect someone who requests this, will access the club on a regular/ongoing basis (5 days per week) and not request this purely as a means to obtain flexible pick up arrangements and change their use on a daily basis.

Places will be provided on a first come first served basis and places are capped due to capacity. There is no charge for the after school care.

'Little Falcons' Provision Timings FS1 & FS2

| | | | |
| --- | --- | --- | --- |
| Year Group | Class Finish Time | Little Falcons 1st Pick up | Little Falcons 2nd Pick up |
| FS1 | 12.30pm | 1.45pm | 2.15pm |
| FS2 | 1.30pm | 2.50pm | 3.20pm |

Children will always be supervised safely by a WSO Teacher or Teaching Assistant in their Stable bubble.
Children will engage in enriching activities throughout the week.
Children will be signed in and signed out of the after-school care, so your patience at collection time is appreciated.
Locations are within their specific classrooms, please enter the school through the thermal cameras.
After you enter through the thermal cameras please always adhere to the one-way system and follow the directional signage through the corridors and maintain the 2-meter social distancing rules.
Parents will not be able to enter the classroom and must leave the building immediately (following one way system) once you have collected your child/children at your allocated time.
Please provide a small snack and additional water bottle (no nuts, no pork products or sweets). There will be no sharing of snacks amongst children due to Covid regulations.

What happens once the school day finishes?

All children staying for the Little Falcons after-school care will remain in their stable bubble with ONLY other members of their class. The care will begin at the end of the academic day, the children will engage in enriching age-related activities.

Who can collect children from the after-school care?

All FS children can only be collected by one adult from the classroom.

How long can a student wait in the after-school care?

Your child MUST be collected by the final pick up time (please see above) - We cannot offer any further extensions.

If a place is not available you will immediately be placed onto the waiting list for the next available slot, which will be reviewed periodically during each term. Please note there is no guarantee that a place will become available, as it is subject to a place becoming available.
Children picked up late three times per half term will have their place withdrawn and given to another child on the waiting list.
Children must adhere to the schools behaviour policy (this may involve a meeting with your child's head of year and the place being reviewed if behaviour policy is not adhered to).