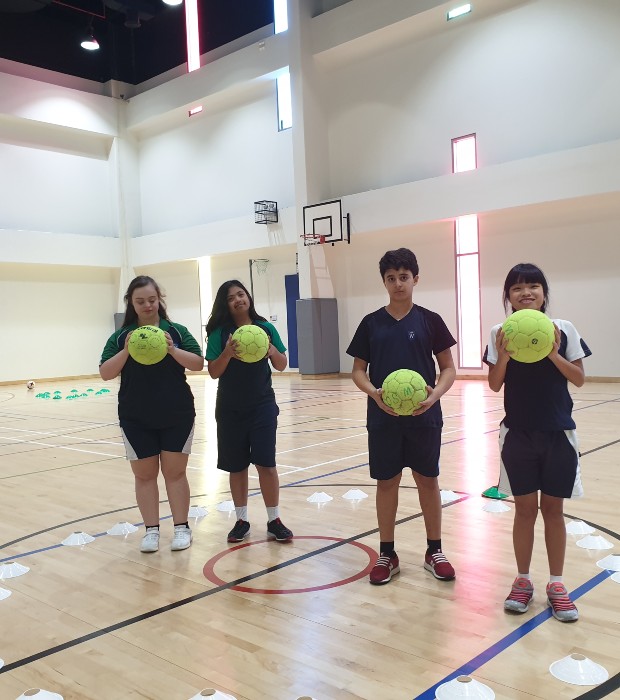 Super Falcons
Why did WSO introduce this?
Following the success of the inaugural GEMS determination cup which was organized by Mr Thomas (Primary) and Mr Booth (Secondary) we decided to create a team of Students of Determination that would train together weekly in a number of different sports and activities and compete against other schools.
So far we have practiced a number of sports, such as:
Football
Basketball
Rugby
Athletics
Tennis
We have also competed against other four schools in 3 unified basketball tournaments. This has given our students the opportunity to wear the Falcon kit with pride, train alongside their peers and our sports leaders and to gain and develop their team work and communication skills.
What do the students get out of this?
The students are part of a unique team that contributes to the overall success of the school sports programme. They have all improved their team work, communication, and determination as well as learning new practical skills.