Upcoming Session: Thursday 13th May, 3:00pm
Meet Our New Principal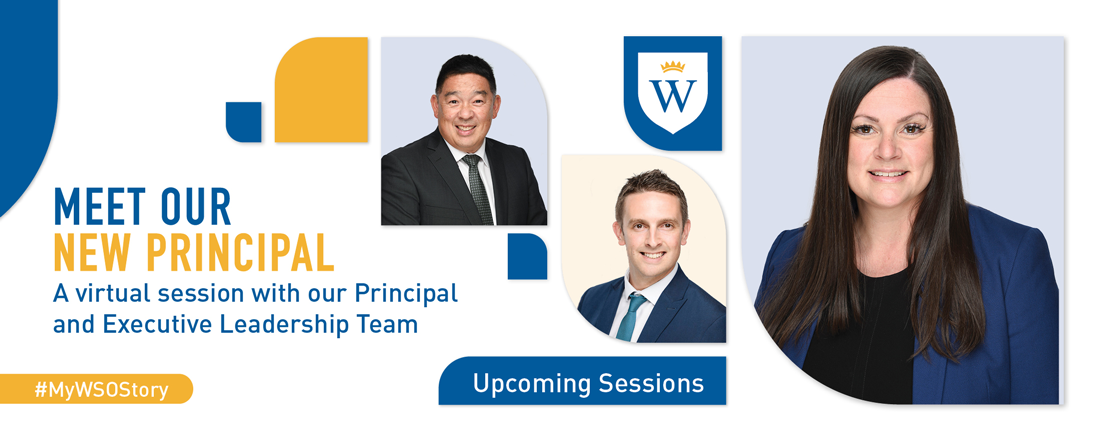 An opportunity to meet our new Principal Sarah O'Regan, along with both our Primary and Secondary Principals. The virtual session will provide an opportunity for current and prospective parents to gain an insight into the future of WSO, in addition to key topics such as:
• The introduction of our extended day option from 7.15am to 5pm
• School wide enrichment provision with over 110 clubs from FS1
• Our extensive post-16 pathways across A-Level, IB, BTEC and dual curricula
• Centre of Excellence for Performing Arts and Theatre Tech
• Our focus on Outdoor Learning across Primary
• GroWell programme built into the curriculum to support student wellbeing
• And more….

Places are limited for each event, register your interest at one of our upcoming sessions below (event links will be shared following registrations).